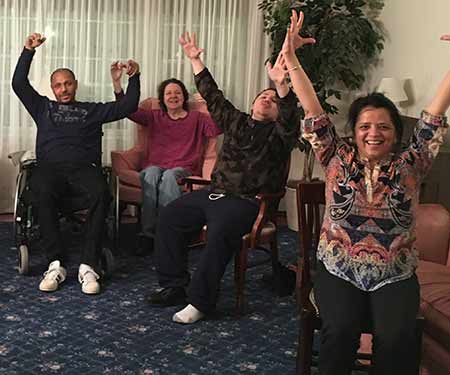 Yo-Abilities: Chair Yoga
Improve posture, flexibility, range of motion and more through this guided, adaptive yoga class. These yoga classes accommodate those with mobility issues that might hinder their ability to participate in other yoga classes in the community. $10 fee per class.
Classes January 28 through May 5,  McLaughlin House, 333 Park Street, North Reading, MA | Tuesdays 6:30pm
If you are interested in applying or have questions, please contact Lindsay Weir, Neuro-Wellness Manager at lweir@supportivelivinginc.org or by phone at 339-227-0295.
Course Teachers
Chair Yoga & More