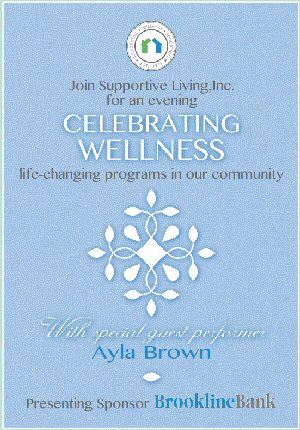 Celebrating Wellness: Life-Changing Programs in our Community
ABOUT EVENT
Please join us to celebrate the expansion of SLI's Neuro Wellness Center and programs!
Beginning in 2013 with an exercise class and six residents assisted by three interns, the program has grown to include 10 unique classes offered to SLI residents and members of the community affected by brain injury, stroke and other neurological conditions.
Now, Neuro Wellness classes are offered at all four residential location and partner sites at the Lynch/van Otterloo YMCA in Marblehead and the Center for Balance, Mobility and Wellness in Wenham.  In January, we look forward to opening our third satellite program at the Ipswitch YMCA.  40 SLI interns provide one-on-one assistance to participants year-round.
This October, the new Neuro Wellness Annex opens in Lexington doubling our program capacity.
Thank you to our supporters and sponsors for making this exciting growth possible and helping people to live as fully as possible – every day!
When
Thursday, November 7, 2019
6:00pm Cocktail Reception
7:00pm Dinner Cabaret
8:00pm Program and Auction
Where
Teresa's Hillview Country Club
149 North Street
North Reading, MA
With special guest performer
Ayla Brown
National recording artist, American Idol finalist, radio host and hometown girl
Tickets $150
RSVP by October 21, 2019
Registration for :
Celebrating Wellness: Life-Changing Programs in our Community
[contact-form-7 id="Select"]
Register Now