Ernesto Diaz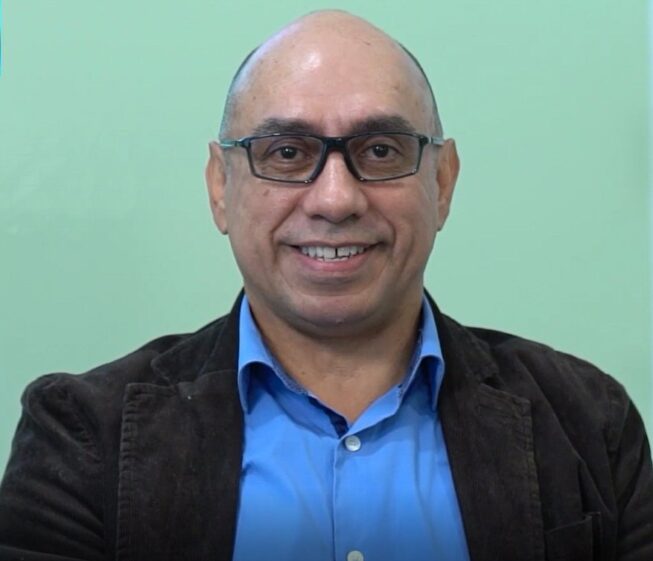 has been teaching percussion in SLI's Neuro-Wellness Program for over 4 years and over 25 years at the Berklee School of Music.  "I love instructing students," says Ernesto.  "They teach me as much as I teach them."  Besides teaching, Ernesto has been performing professionally for over 40 years, having performed with Gloria Estefan, the Boston Pops, and numerous Cuban legends such as Cachao Lopez and Eliades Ochoa.  An invitation to perform at the Shalin Liu Performance Center in Rockport led to an introduction to Peter Noonan and Supportive Living.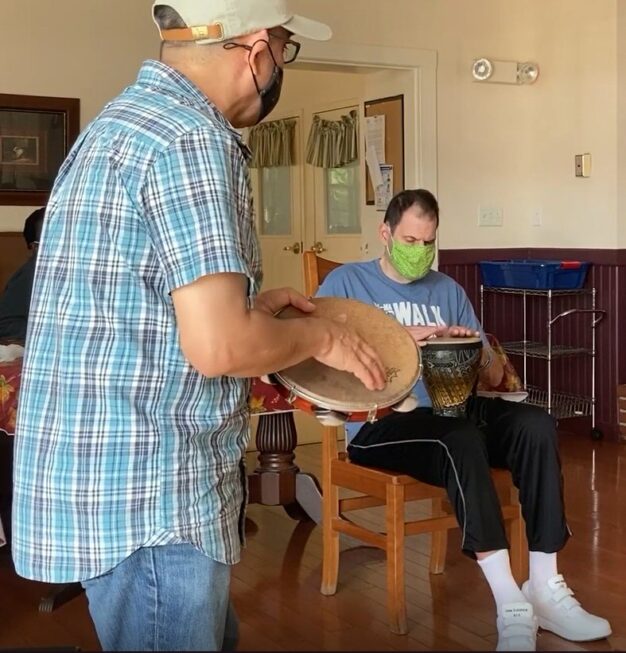 "When Peter first suggested I teach a class at Supportive Living, I said sure.  I mean I love to teach."  But as Ernesto considered it on his way to the first day of class he panicked.  "What was I thinking?  I have no experience here," he thought.  Of course, the class went fine thanks to his experience and enthusiasm for teaching.  "I pass instruments around and we start with an open jam.  And automatically, the students pick up their instruments and get into it," he says.  "They enjoy what they're doing, creating their own technique and we quickly start to put percussion pieces together.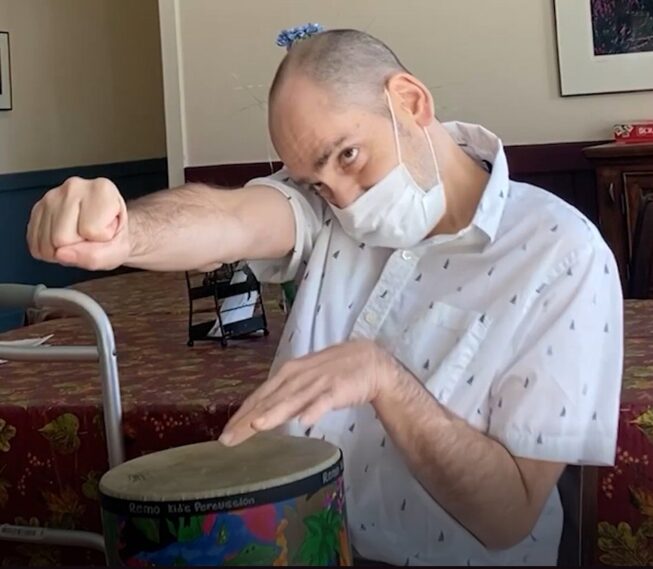 "The students I teach at Supportive Living are no different than other students when it comes to music.  Sure, some have physical limitations, but they accommodate.  The right hand fills in where the left can't.  They come up with their own techniques.  And they have as much enthusiasm and love for the music as my other students."
See a video of Ernesto leading a Supportive Living class, as well as a jam session Ernesto put together for Supportive Living here.