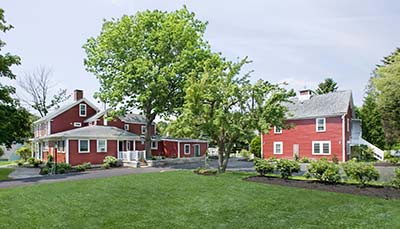 Happy 5th Anniversary!  Thank you for your dedicated role in the founding and continued success of Old Farm Rockport!
To recognize this milestone, a generous group of Founders will match dollar for dollar every new (if you missed giving in 2018 – you're new!) or increased contribution up to $50,000 made by Dec. 31.
Your new or increased gift will go twice as far in providing community-based affordable programs that change the lives of our family, friends and neighbors affected by brain injury.  Thank you!
Make a tax-free contribution by donating your IRA distribution!
Once you reach 70 ½, you are required by the IRS to take an annual Required Minimum Distribution (RMD) from your retirement accounts. You may direct some or all of your distribution to a charity to make a 100% tax deductible contribution. Please contact your IRA administrator for instructions.