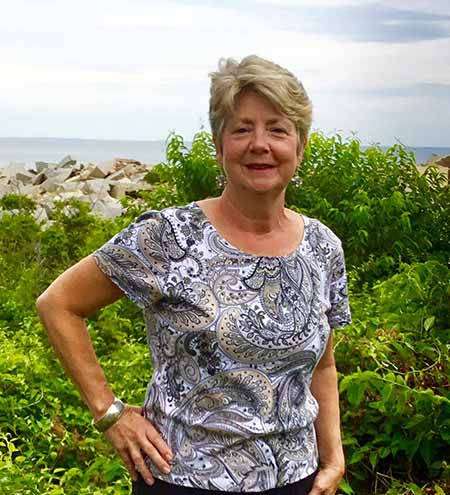 Nancy Muise: Expressive Arts
An artist from childhood, I always enjoyed drawing, painting and "making things."  The strong art department at Burlington High School and my art teachers inspired me to develop my talents and strive for a career in the arts.  I received my BFA from Salem State College and my MA from Tufts and The School of The Museum of Fine Arts Boston.
I recently retired from Arlington public Schools (MA) where I taught art for twenty-two years at Arlington High.  During my teaching career, sixteen collaborative mosaic tile murals and painted murals created by my students were installed in municipal buildings throughout Arlington.
"I am fortunate to witness firsthand how art transforms lives…the process of making art brings a sense of peace and joy to me and others."