DH staff residents and friends
Enhancing Life After Brain Injury
Supportive Living, Inc. raises the quality of life for people living with traumatic brain injury, stroke and other neurological disorders. To achieve this mission we provide supportive and affordable housing, community based wellness programming, and with research and educational opportunities with local colleges and universities.
We are a non-profit organization and have been improving the quality of life for brain injury survivors since 1991. From our grass-root beginnings focused on developing a home-like residential program for survivors of brain injury, we have expanded the breadth and depth of our services to include four residential facilities, active physical and functional fitness programs, cognitive and social engagement programs and applied research into the best approaches to improving the lives of brain injury survivors.
Exercise Benefits a Parkinson's Sufferer
Les Perelman, Ph.D. is passionate about writing composition.  He retired in 2012 after twenty-six years of teaching and administration at the Massachusetts Institute of Technology, serving as an Associate Dean of Undergraduate Education and Director of Writing Across the Curriculum.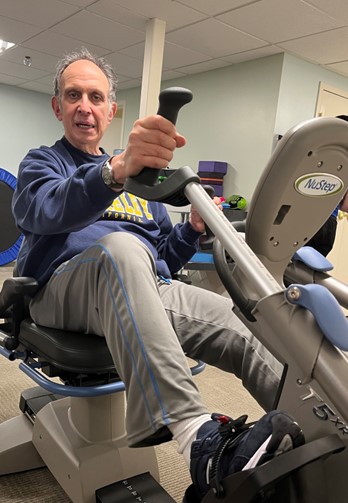 Les was diagnosed with Parkinson's disease in 2018.  "I was diagnosed with Parkinson's at the same age as my father got Parkinson's, and I watched him decline through the years with the disease."
We thank the 2022 SLI Platinum Sponsors