Supportive Housing for Adults with Brain Injury
Supportive Living, Inc. provides affordable, supportive housing options to survivors of brain injury in the communities surrounding Boston. An innovator in the field, Supportive Living's Warren, McLaughlin, Douglas, Norwood and Murphy Houses offer residents a chance to maintain their dignity while living independently, regardless of their ability to pay.
Please visit our Residential page for more information on SLI residential facilities and requirements for prospective residents.  To apply for housing, please download and fill out our Housing Application.  To check on current housing availability, please email info@supportivelivinginc.org or call 339-227-9581.

Exercise Benefits a Parkinson's Sufferer
Les Perelman, Ph.D.  retired in 2012 after twenty-six years of teaching and administration at the Massachusetts Institute of Technology.  He was diagnosed with Parkinson's disease in 2018.  "I was diagnosed with Parkinson's at the same age as my father got Parkinson's, and I watched him decline through the years with the disease."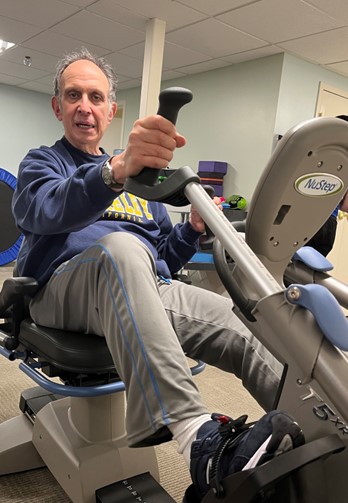 We thank our Philanthropic Partners