DH staff residents and friends
2022 Genesis Battlegreen Run
Enhancing Life After Brain Injury
Supportive Living, Inc. raises the quality of life for people living with traumatic brain injury, stroke and other neurological disorders. To achieve this mission we provide supportive and affordable housing, community based wellness programming, and with research and educational opportunities with local colleges and universities.
We are a non-profit organization and have been improving the quality of life for brain injury survivors since 1991. From our grass-root beginnings focused on developing a home-like residential program for survivors of brain injury, we have expanded the breadth and depth of our services to include four residential facilities, active physical and functional fitness programs, cognitive and social engagement programs and applied research into the best approaches to improving the lives of brain injury survivors.
Warren House Celebrates 25 Years this Month
Meet Steve Alibrandi, One of the First Residents
Steve Alibrandi is known for his infectious smile.  He's not a talker but warms up to people instantly.  He was 18 years old, had just graduated from High School and was in a motorcycle accident that left him with severe injuries.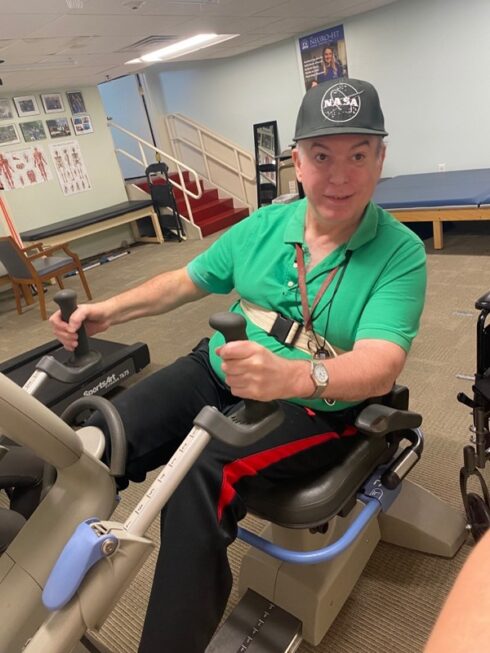 Besides a traumatic brain injury, he incurred serious injuries to his left leg.  He was in a coma for 11 months and not expected to live.
We thank the major sponsors of the 2022 Douglas Stephens Memorial Golf Tournament.