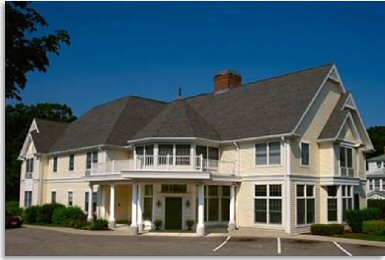 Located in Woburn, MA, Supportive Living's Warren House offers apartment-style, home-like living environments for brain injury survivors.  Along with providing independent living accommodations, residents also receive personal, customized support services.
A cornerstone of SLI facilities is resident access to SLI Neuro-Wellness programs.
Resident Profiles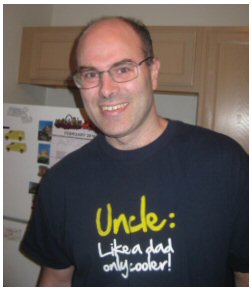 At 19 years old, a windsurfing accident knocked David K. unconscious and left him underwater for many minutes. He suffered an anoxic brain injury where the brain is deprived of oxygen and cells begin to die. David would spend 5 months in
recovery and rehabilitation, first at Children's Hospital and later at New England Rehabilitation Hospital.
David lived at home until 1997, re-learning everything: walking, talking, reading, writing and feeding himself. When Warren House opened that year, he was a lucky winner in the lottery for an open slot there.
David sets goals and challenges himself. He took travel training from the MTBA to master bus routes in Winchester and Woburn, enrolled in a medical terminology course, worked in the NERH cafeteria and now works at Home Depot. "I am always looking for something a little harder to prove to myself that I am still making progress."
Read more about David on page 2 of the Winter 2022 Newsletter.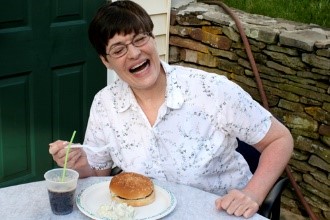 Peggy R. loves comedy.  She even took classes to learn to be a stand-up comic.  At 15 years old, Peggy suffered a traumatic brain injury in a car accident.  She was in a coma for over a month.  After her accident she had to re-learn everything – talking, walking, and eating.
After her hospitalization and rehab Peggy continued to live at home with her parents until she became one of the earliest Warren House residents when she moved to her own apartment in 1998.
Almost 25 year later, Peggy continues to thrive at Warren House.
Read more about Peggy on page 4 of the October 2022 Newsletter.
Warren House features:
Five two-bedroom apartments, shared by two individuals (each with his or her own bathroom)
Six one-bedroom apartments
Barrier-free living space including a full kitchen, living room and bathroom
Common areas including an outdoor patio