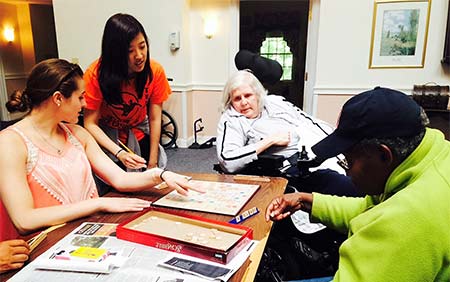 Supportive Living, Inc. provides supportive housing options to survivors of brain injury in the communities surrounding Boston. An innovator in the field, Supportive Living's Warren, McLaughlin and Douglas Houses and Old Farm Rockport serve as models for other facilities and offer residents a chance to maintain their dignity while living independently, regardless of their ability to pay.
Brain injury survivors in Massachusetts are underserved as the need for supportive, independent housing solutions is growing, and many must live in overcrowded nursing homes or state hospitals. Supportive Living is committed to helping fill this need.

Supportive Living offers eligible residents rental assistance through the U.S. Housing and Urban Development Department (HUD), under the Section 811 Project Rental Assistance Contract (PRAC). Under PRAC, residents pay 30 percent of their adjusted income toward rent and the balance is subsidized by HUD.
If you'd like to apply for residency, please fill out the web form below, and one of our staff members will contact you. Please indicate in the comments field your specific interest.  You can also download and fill out the residency application.